No Comments
£1.99 "Virtually Perfect" by Sadie Mills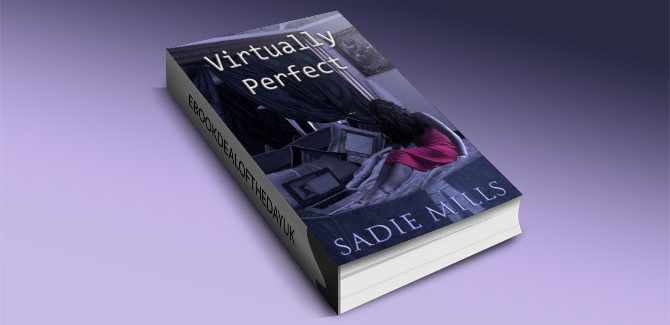 Ebook Deal of the Day: £1.99 "Virtually Perfect" by Sadie Mills
Genre: Romance, Romantic Comedy
It's all the way up there with "Come up and see my etchings" and Eve knew it.
Virtually Perfect is a dark romantic comedy novel set in Brighton, England, exploring the world of internet dating. Auctioneer, Evelyn Blake, needs a plus one for her colleagues' wedding. No one likes rocking up to those things alone. Far from a bar bunny, she lands on an internet dating website. Amongst all the bare-chested mirror shots and men-with-no-neck, one dating profile stands out.
Shutterman has been single for a while (since walking in on his fiancée and best friend in the throes in his own bed). Years of hard work, one fluke Mont Blanc shot, and photographer Benjamin Macy finds himself catapulted to fame and fortune. Handsome, young, rich and accomplished, he's the ultimate bachelor. Far from the smackheads and shootings of the Deptford tower block where he grew up, the past he tries so hard to hide.
Bubbling with humour, crackling with tension, sizzling with sex, from Brighton Pier to Iceland to the deserts of Saudi Arabia, Sadie Mills coaxes the reader into a web of intrigue, twisting and turning in a labyrinth of deceit. Sometimes sad, sometimes laugh-out-loud funny, by the time the fateful wedding day rolls around, she'll have you on the edge of your seat.