No Comments
£1.98 "Cool Boss: Master 11 Qualities of Today's Greatest Leaders" by Can Akdeniz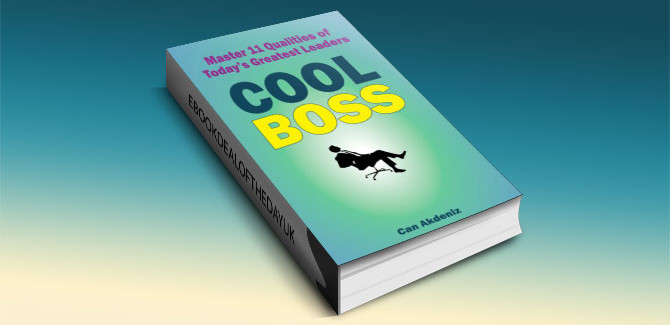 Ebook Deal of the Day: £1.98 "Cool Boss: Master 11 Qualities of Today's Greatest Leaders" by Can Akdeniz
Genre: Management & Leadership, How-to, Selfhelp
One of the most groundbreaking leadership guidebooks of all time
We have all seen the titans of modern business blazing trails into new areas of thought, altering cultural identity through innovative products, and selflessly giving back to the world in a wide variety of ways. On top of that, they look cool doing it, which is a growing trend in modern business theory that is paying off in a big way for. The qualities that define the careers and mentality of the cool, new generation of business leaders are specifically designed to fit within the modern world, leaving the obsolete and antiquated modes of leadership behind.
In Cool Boss, Can Akdeniz provides you with the tools and techniques you need to evolve your business strategy and leadership style for the modern global marketplace. The book contains in-depth explorations of real world examples and case studies from some of the coolest business figures of today that continue to change the world with their unique, industry-dominating styles of leadership.
Cool Boss will teach you:
The difference between enabling and controlling
How to lead by example and be an active participant
Increasing accessibility and communication with employees
Building unique connections between departments and projects
Treating employees as people, not assets
Staying humble and aware of the impact your leadership has on the world
Being seen as a global leader and an agent of positive change
Properly choosing when to risk and when to stay safe
Pushing forward entire industries and societies through innovation
How to inspire, motivate, and lead from the center
The reasons why the hierarchical structure of the past is broken
Improving your reputation as a cool leader
Efficient restructuring of company vision and function
How the old approach to business can still be damaging
Increasing passion through enabling and energizing your workforce
Balancing strong leadership and selfless humility
Understanding the future, and the perpetual nature of change
The best way to leave a legacy for the world.