No Comments
Work Remotely and Travel the World by Grace Hahn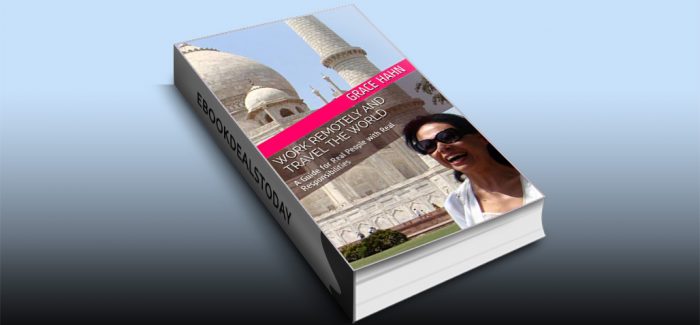 Realtime Price: £1.58
Does this sound familiar?
* You hate your office job.
* Your wake up dreading work.
* You have one vacation a year and when you return home you feel depressed.
* You've been wanting to switch careers and travel more.
* This lifestyle is not the one you always dreamed of.
Grace Hahn was where you are now. Today, she is a coach and digital nomad who for the past 20 years has learned the secrets to living a successful work/travel lifestyle.
In Work Remotely and Travel the World, she provides a step by step guide to overcoming your fears and the psychological blocks that are sabotaging your dream of having a job that allows you to travel and work from anywhere.
* You follow actionable steps that take the hesitation and procrastination out of the equation and put YOU in the driver's seat when it comes to your Lifestyle Transformation.
* You conduct an in-depth analysis of your current lifestyle and job and, with the results, formulate a personalized step by step plan of action, with detailed goals. Every goal attained builds your confidence, motivation and passion for this process.
* You learn how to manageable plans.
* The author provides resources for before and during your Transformation.
* You go from overthinking to taking action.
Become the person you've always wanted to be, living and working wherever you want.
Genre: NonFiction
Work Remotely and Travel the World: A Guide for Real People with Real Responsibilities by Grace Hahn
Amazon UK