No Comments
Captain Hawkins (The Jamie Hawkins Saga Book 1) by H. Alesso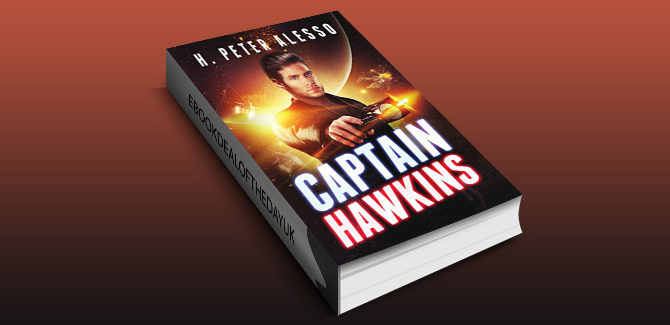 Realtime Price: £3.69

Jamie Hawkins was living on an obscure planet in the twenty third-century when on one fateful night–his life changed forever. His heroic effort to save the lives of innocent women and children, caught in the cross-fire of war, placed him squarely in the cross-hairs of avenging soldiers.
Hawkins was stunned when his rescue effort was seen as treachery. Unfairly convicted of treason by a corrupt judge, he was sentenced to life imprisonment at hard labor on an infamous penal colony.
Once in prison, his courage and perseverance won him the admiration and trust of his fellow convicts. While he was plotting his escape, an enemy attacked the planet–giving this daring warrior his chance. Together with his fellow prisoners, he launched a bold assault and high-jacked an enemy warship.
From then on, Captain Jamie Hawkins and his ship the Indefatigable fought against a corrupt government–only to discover a mysterious alien presence behind the war.
Genre: Science Fiction


Amazon UK