No Comments
More Ketchup than Salsa by Joe Cawley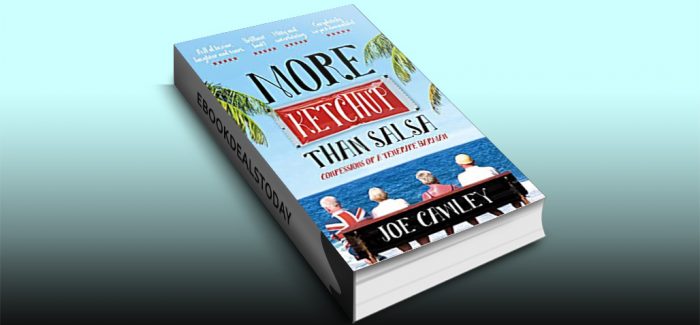 Realtime Price: £4.99
A laugh-out-loud, heartwarming memoir.
**Winner of 'Best Travel Narrative' by the British Guild of Travel Writers.**
"If you only buy one book this year… get this."
"Probably the best book I have read this millenium."
"Fantastic, hilarious, painful. Completely un-put-downable!"
Childhood sweethearts, Joe and Joy are broke and bored. They're also tired of smelling of fish.
When offered the chance to escape from the dreary market stalls of England to run a bar on a sub-tropical island, they recklessly jump at the opportunity – despite their spectacular lack of experience.
In Tenerife, dreams of a better life overseas are soon crushed by mini-mafias, East European prostitutes and biblical-grade cockroach infestations.
Joe and Joy's foreign fantasy turns into a nightmare as they find themselves trapped with a failing bar in a foreign land, pandering to a bar full of oddball expats while trying to stop their relationship crashing into the rocks.
Can they save their business, their dreams, and their relationship before it's too late…
"If you've ever wondered if the grass really is greener on the other side, you need to read this hilarious and heartwarming memoir now!"
"A book full of humor, laughter and tears."
"Loved the story, the humour, the characters – found it hard to put down."
"Thank you for hours of true entertainment…"
"I've read a lot of travel-abroad memoirs and enjoyed many of them. This is my favorite… by a long way."


Genre: Memoir, Humour, Travel

More Ketchup than Salsa: Confessions of a Tenerife Barman by Joe Cawley
Amazon UK