No Comments
Suicide City, A Love Story by Julie Frayn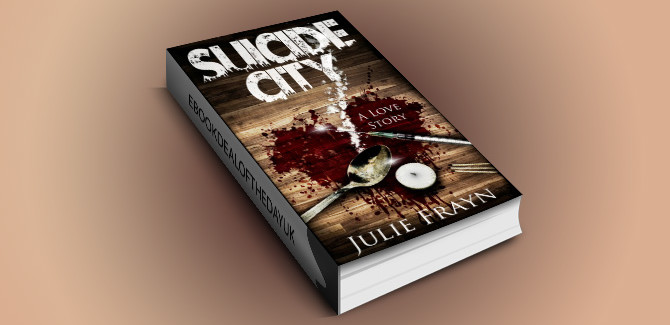 Realtime Price: £2.10

August Bailey yearns for more than pig slop and cow shit. She wants an apartment in the city, new clothes, and to fall in love with a worthy boy. Not a tiny house on an Iowa farm, hand-me-downs from the thrift shop, or her jock boyfriend who gropes her and pushes her for sex.
August runs away to the city only to discover that reality and fantasy don't mix. When her money runs out, she is 'saved' by seventeen-year-old Reese, a kind boy with electric eyes and a gentleman's heart. Reese lives on the streets, battles heroin addiction and the compulsion to cut himself. Each day is a struggle to make the right choice.
They fall in love. August wants to save him too. She breaks down his emotional walls and he tells her his secrets – of abuse and the truth about his mother's death. But will their love ruin her life?
(Warning, language, sex, violence)
Genre: Edgy Young Adult, Contemporary Fiction


Amazon UK