No Comments
Christmas With You: A New Zealand Christmas Holiday Romance (Due South Series Book 4) by Tracey Alvarez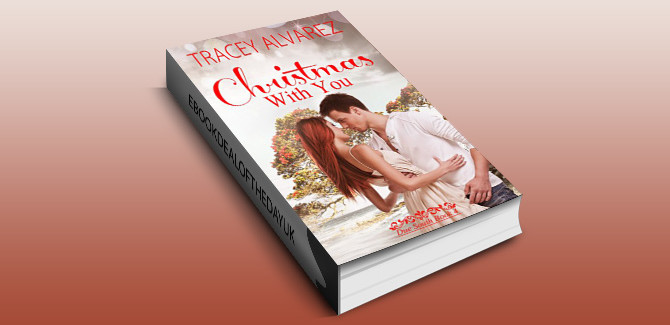 Realtime Price: £1.99

CHRISTMAS WITH YOU is the fourth story in Tracey Alvarez's best-selling Due South books set against the stunning backdrop of Aotearoa, New Zealand. If you like Jill Shalvis, Marie Force, or Bella Andre, then you'll enjoy diving into these heart-warming, sexy & seductive small-town romances with authentic men and women struggling to find their special someone.
Meet Carly & Kip…
She's a Holiday Grinch…
Carly Gatlin doesn't want to spend another Christmas alone. With her beloved father gone, she's desperate to be part of a family-so she's spending the holidays with her step-brothers on Stewart Island. But even with sand, sun, and not a snowflake in sight, everything reminds her of what she's lost. So no tree trimming, cookie baking, or kisses under the mistletoe for her, thanks. Especially not from Due South's sexy bartender, Kip.
He's a too-hot-for-his-Santa-suit killjoy…
Kip Sullivan's moved hundreds of miles away from his family who'd like to see him married off before his next birthday-on Christmas Eve. Then ten days before the big event, his meddling relatives arrive en masse, and dear God, they're planning to stay. With match-makers breathing down his neck, it's becoming harder to ignore the temptation to unwrap Carly like a present under the tree.
The Kiwi barbecue isn't the only thing sizzling this summer…
Kip agrees to help make Carly's first New Zealand Christmas special. He's got five holiday missions to complete-one involving a frisky fake reindeer-before he hopes to claim a mistletoe kiss…and maybe even Carly's heart.
Christmas just isn't Christmas without this spicy yet sweet Due South novella.
**This 40,000 word novella can be read as a stand-alone, but you'll love it so much more if you've read the earlier Due South novels.**
Buy your copy of Christmas With You and dive into the Due South world!
Intended for mature 18+ aged readers.
Genre: Contemporary Romance


Amazon UK