No Comments
Done Running by Helen Bea Kirk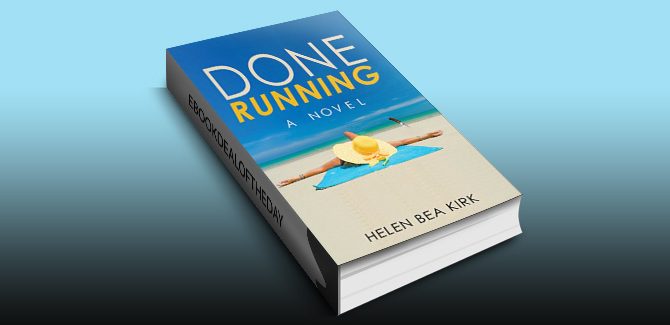 Realtime Price: £0.99
Porsha Lemere is quick with a knife and ready to defend what is hers. When handsome college senior, Parker, steals a kiss and her purse at a Kansas fraternity party, he finds himself on the wrong side of Porsha's blade. Porsha escapes their encounter with her life and her last dime, but now Parker is on her trail and hot for vengeance.
A chance meeting with oilman, Chase Stantrop, and Porsha flees her Kansas kisser for a job among the roughnecks of Alaska's offshore oil industry. Porsha is unaware that she is being pursued not only by Parker, but by her estranged mother, Miralda. Cunning, sultry and desperate for money, Miralda will stop at nothing to insure her survival, including extorting her only daughter.
Searching for Porsha, Miralda, along with her sons, Nate and Bond, find shelter with Ranger, a North Slope, Stantrop bush pilot. He must free himself of her wiles before his beloved daughters become enamored with Miralda's boys or before Ranger himself is ensnared in Miralda's web of desire and deceit.
Meanwhile, Parker has also tracked the fiery Porsha to Alaska and is closing in, but is it truly justice he seeks from her, or is it something else?
When their paths finally cross, can even Porsha's skill with knives save her from her pursuers?
Filled with passion, greed, revenge, and hope, Done Running is a story with twists enough to keep you turning page after page. Once it has you, you won't want to let go.
Genre: Mystery, Romance

Done Running by Helen Bea Kirk
Amazon UK