No Comments
Damage & other stories by Poornima Manco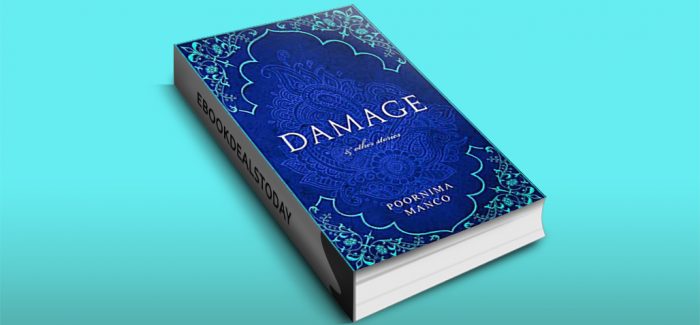 Realtime Price: £3.99
Are damaged people destined to inflict damage?
A young boy sidelined for being different, an artist unable to distance herself from her past, a famed actress past her prime, a Casanova who plays women but is acutely aware of his loneliness. These are some, amongst the various tales of damaged people seeking escape, fulfilment or acceptance.
Some long, some short, these sixteen stories have common themes of unhappy marriages; of secrets and lies, pleasure and guilt; of children letting down parents and vice versa; of women of a certain age, and whether or not they've still 'got it'; of entitled and misogynistic men; and of the hypocrisy and double standards within Indian society.
With original and unexpected angles, these tales explore the darkness that underpins the often ordinary lives of people. Thought-provoking, intense and evocative, these stories will transport you into the heart of India where tradition and modernity collide, often with devastating results.
★ ★ ★ ★ ★
Beautifully written, taking one to India and bringing the sounds, smells, colors alive. It's full of twists and surprises, nothing is predictable nor straightforward.
★ ★ ★ ★ ★
This collection of short stories draws you in and deserves your full attention. These stories take you through a labyrinth of damaged and flawed characters.
★ ★ ★ ★ ★
A very poignant and dark journey into the lives of damaged people and how their cultural making can drive them to explore and even experience their darkest inner self in a plethora of short stories set in India.
Genre: Literary Fiction, Women's Fiction

Damage & other stories (India Collection, Book 2) by Poornima Manco
Amazon UK